– We take pride in every home we build. Because we want you to enjoy it for many years to come. Every home we build is planned with care and love. Because we want you to build your life in it.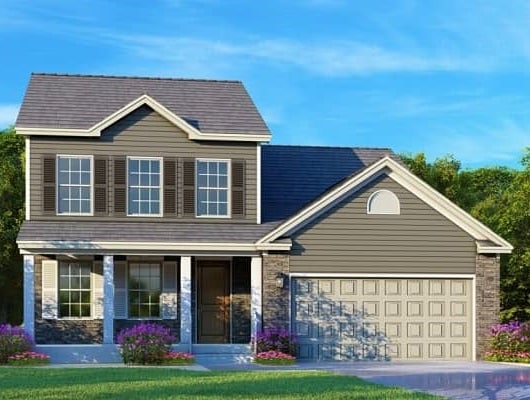 Building Beautiful Modern Homes and Communities
Country-TeK Homes is led by Tony Knittig who has been a carpenter and general contractor building homes and communities in the St. Louis area since 1962. He is renowned for his intelligent craftsmanship and meticulous attention to detail. Throughout the years he has developed an excellent team of reputable sub-contractors, trades, and suppliers. Now, they share their combined years of experience building hundreds of homes for the buyers at Country-Tek Homes.
Our construction management and sales team has over 100 combined years of experience in new home construction. Our team provides a hands-on approach that assists our buyers from concept to completion.
Homebuilders with the Highest Level of Craftsmanship
Country-TeK Homes is committed to building an enduring legacy of integrity and value by presenting quality homes and neighborhoods, providing satisfaction to our customers, shared success with our partners, and appreciating assets to our communities. We will never lose sight of the honor and responsibility we have to provide the place that people will call home.
My wife and I are VERY pleased with Country - TeK Homes! We recently had a home built by them and couldn't be happier! High quality custom home built to our liking, at a very reasonable price. Craftsmanship and attention to detail is second to none. Special thanks to Tony and Anthony!
Tony & Country-TeK Homes are amazing! I have a 9 year relationship with Tony and he has put me in multiple homes. If you"re looking to build your dream home go see Tony and his team before you go to another builder. I promise you will not be disappointed.